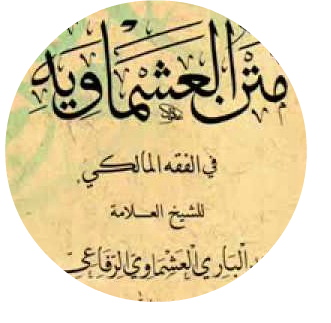 Aqsaam ul-miyaah allati yajuzu minh al-wudu
(The types of water which are permissible to use for wudu)
This is a course taught by Ustadh Abdus Shakur Brooks covering the entire text. This text covers the essentials of purification, prayer and fasting according to the Mālikī school.
Purification – Types of Water
Lesson Notes:
Know, and may Allah the Exalted grant you success, that water is of two types, mixed water and unmixed water.
 Unmixed water is tahuur (pure). It is absolute water which is permissible to use for wudu, whether the water descended from the sky or sprung from the earth (boreholes, wells, etc).
 Mixed water is water which due to this mixing changes in one of three qualities; color, taste or smell, and this is divided into two:
1. It is water which becomes mixed with impurity and causes it to change (color, taste or smell). This water is impure and it is not suitable to use for wudu. However, if the impurity does not cause it to change and that the water is little in amount and the filth also is of little in amount; in this case, it is disliked to use it for wudu according to the mashhuur (the prominent position in the madhhab)1
2. It is water which is sometimes mixed with something pure and that pure substance changes the water. If that pure substance is something which can be separated or prevented from being mixed with the water, like water mixed with saffron, roses and dough or anything like that, then this water is pure in its essence but it is not purifying. Nonetheless, it can be used for other usual things like cooking, baking, drinking and things like that but it cannot be used for worship i.e. wudu or anything of that sort. If it is mixed with that which cannot be avoided or prevented from it, like water which has being changed by salt or mud or things like that, or by arsenic, sulphur or things of such a nature, then this kind of water is pure and permissible for wudu.
And Allah knows best.
Footnotes:
1 It is disliked to use this type of water in the presence of cleaner water. But if that is the only water left then, in that case, there is no harm.