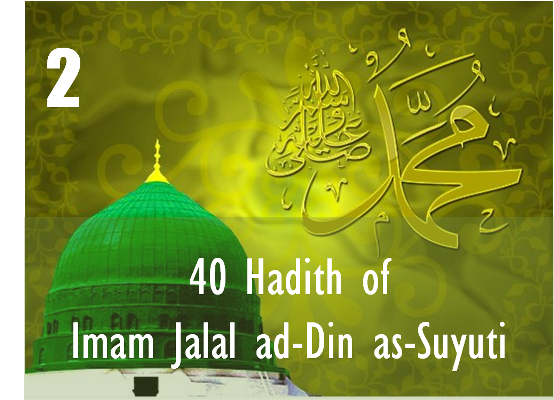 40 Hadith of Imam Jalal ad-Din as-Suyuti
مَنْ أَحْدَثَ فِيْ أَمْرِنَا هَذَا مَا لَيْسَ مِنْهُ فَهُوَ رَدٌّ
If anyone innovates anything in this concern of ours which is not part of it, it is to be rejected.
[An-Nihaya 2:213]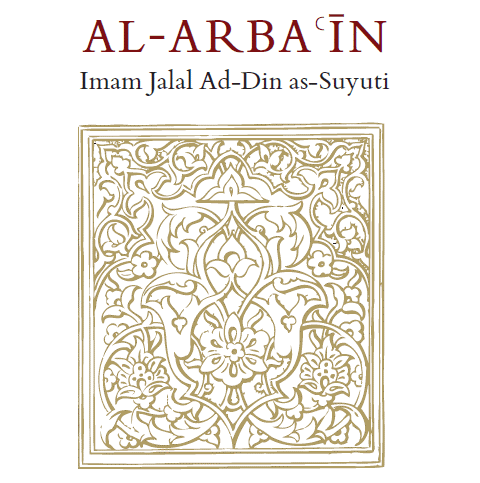 Anything in the din of Islam that is not based on or supported by a proof in the Shari'a is to be rejected. The din is perfect, and one is encouraged to be concerned with it (see Ibn Daqiq al-'Id's Sharh al-Arba'in an-Nabawiyya). Ahdatha: Hadath is a new and objectionable thing which is not customary or known in the Sunnah  (An-Nihaya fi Gharib al-Hadith wa 'l-Athat 1:351).  Radd: i.e. rejected. It is said that a thing is rejected if it is contrary to what the people of the Sunnah have. Radd is a verbal noun which describes it (an-Nihaya 2:213)
'Practical application' is the common theme in Imam Jalal ad-Din as-Suyuti's collection of hadiths. Whether on questions of legal judgment, virtuous action, or asceticism, you will find lessons that can be applied to many situations.
Imam Jalal ad-Din as-Suyuti was a towering ninth century Egyptian scholar and is considered the reviver of his era. He was a prolific writer and has over 600 titles to his name, many of which are encyclopedic in nature and cover almost every science of his day. He travelled extensively to gather hadith, including Morocco, Chad, Syria, the Hijaz, Yemen as well as India.